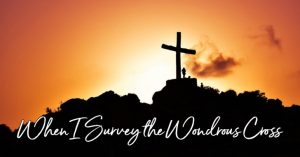 Pastor Rich Knight
Central Congregational Church
April 14, 2019  Palm Sunday
I Corinthians 1:18-25
For the message about the cross is foolishness to those who are perishing, but to us who are being saved it is the power of God. For it is written, "I will destroy the wisdom of the wise, and the discernment of the discerning I will thwart." Where is the one who is wise? Where is the scribe? Where is the debater of this age? Has not God made foolish the wisdom of the world? For since, in the wisdom of God, the world did not know God through wisdom, God decided, through the foolishness of our proclamation, to save those who believe. For Jews demand signs and Greeks desire wisdom, but we proclaim Christ crucified, a stumbling block to Jews and foolishness to Gentiles, but to those who are the called, both Jews and Greeks, Christ the power of God and the wisdom of God. For God's foolishness is wiser than human wisdom, and God's weakness is stronger than human strength.
This message is entitled, "Surveying the Wondrous Cross," based on that great hymn.   
First a question: What do you think that first Palm Sunday was like for Jesus? 
A friend of mine once said to me, "Palm Sunday was his last good day. After that, things fell apart." But on Palm Sunday, Jesus must have enjoyed the crowds, especially the enthusiasm of the children. The people were shouting praises to God – that had to be "a sweet, sweet sound in his ears." But he also heard the condemnation of the religious leaders. He knew the opposition against him was reaching a fever pitch, and by riding into Jerusalem he was playing right into their hands.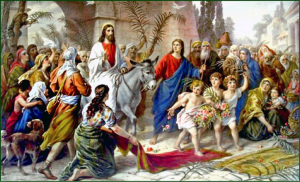 Of course, it was all part of his plan – God's plan.
Luke 18 says,Jesus took the Twelve aside and told them, "We are going up to Jerusalem, and everything that is written by the prophets about the Son of Man will be fulfilled.  He will be delivered over to the Gentiles. They will mock him, insult him and spit on him;  they will flog him and kill him. On the third day he will rise again." (Luke 18:31-33)
This was the 3rd time Jesus predicted his death in Luke's Gospel. 
Matthew's Gospel also records 3 predictions, such as this from ch. 16: "From that time on, Jesus began to show his disciples that he must go to Jerusalem and suffer many things from the elders and chief priests and scribes, and be killed."  (Matthew 16:21-28) 
At the Last Supper he said, "No one takes my life from me. I lay it down on my own accord."   (John 10:18) 
At his arrest he stopped Peter from making it a violent altercation: Don't you realize that I can call on my Father, and he will at once put at my disposal thousands of angels to stop this?    – Matthew 26:53 
My point is that by all accounts Jesus knew that suffering and death were before him, and he believed that was all part of God's plan. 
The Cross was part of God's plan. 
If you view Jesus as simply a martyr, someone tragically killed for his message of love, those words sound rather strange. The Cross was part of God's plan?
The Apostle Paul said that the Cross was "the Wisdom of God" at work. Christ-crucified is "the power of God and the wisdom of God."  (I Cor. 1:24)
The Cross is part of God's Wisdom. And as we all know, the Wisdom of God is often far beyond our finite, little minds. Far beyond!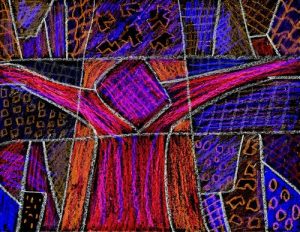 Christianity views the Cross of Christ as God's saving act for humanity.  It was the most important moment of history, a momentous spiritual event, with eternal consequences and blessings.
Christians have never been able to sum up the magnitude of the Cross event with some little formula or catch phrase. God's Wisdom's too big for that. But at the same time Christians have never stopped trying to come up with theories to explain what was accomplished on the Cross when Jesus died. As we survey the wondrous cross this morning and dedicate a wondrous cross, I'd like to share with you a few of theories on the Cross of Christ.
#1 The Ransom Theory
Dates back to a guy named, Origin – 3rd C.
Ramson Theory teaches that Jesus Christ died as a ransom sacrifice, paid either to Satan (the most dominate view), or paid to God the Father. Humanity had fallen under Satan's grip and power, ever since sin enter the human race. Jesus' death then acts as a payment to satisfy a debt to either God or Satan to set us free.
The main objection to this theory is, why would Almighty God ever need to pay anything to the Devil?  So eventually this view was not the dominant one.
There is a great truth in this theory. It's this – on the Cross Christ did something for us that we could not do for ourselves. He did paid a debt we could not pay.
How could we repay God for all the sins of our lifetime?
How can humanity repay God for all the sins of humanity? – all the innocent deaths, the horrors of wars, the Holocaust, man's inhumanity to man?
Was Christ accepting our punishment a payment for that debt? Did he pay a ransom we could not pay ourselves?
St. Paul wrote to Timothy: Jesus "gave himself as a ransom for all."  (I Tim. 2:6)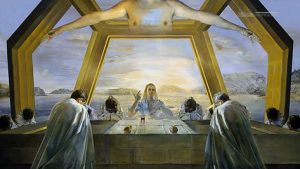 #2 Christus Victor, which means "Christ the Victor" or "Christ Victorious."
This has been a dominant theory throughout Church history. In this theory, Jesus Christ dies in order to defeat the powers of evil (such as sin, death, and the devil, the source of all evil) in order to free humankind from their bondage.
I John 3:8 – "The Son of Man appeared to destroy the works of the devil." 
If you like SuperHero movies, this theory is for you. Christ is the Ultimate Super Hero, and just like in the movies, when it looked like the forces of darkness had won, we have Easter.
Hebrews 2:14 – Since, therefore, the children share flesh and blood, he himself likewise shared the same things, so that through death he might destroy the one who has the power of death, that is, the devil.
Christ defeats the powers of evil so we can resist, fight and defeat them, too, trusting in Christ's final victory upon his return. 
Gustaf Aulen: "The work of Christ is first and foremost a victory over the powers which hold humankind in bondage."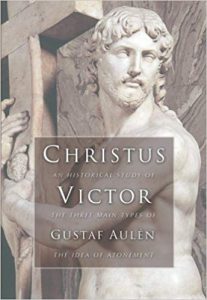 #3. The Moral Influence Theory
One of the earliest theories for the atonement is called the Moral Influence Theory, which taught that Jesus Christ came and died in order to bring about a positive change to humanity. 
St. Augustine (4 C.) believed that the life & death of Christ was a catalyst to reform society, inspiring men and women to follow his example and live beautiful moral lives of love. 
In the 11th C. a guy named Peter Abelard put forth the "Moral Exemplar" theory. – another version of the Moral Influence Theory.
Abelard said that our sin had made a loving relationship between God and humans impossible, so God became human to demonstrate the depth of his love by his suffering on the Cross.  As we observe the love of Christ on the Cross, we're moved and motivated to reconcile with God and model our lives after Jesus.
Because of Christ's example, Abelard wrote, "we cling both to him and to our neighbor by the indestructible bond of love."
There is great truth in this theory, too.
The Apostle John put it this way, "This is how we know what love is: Jesus Christ laid down his life for us."  (I John 3:16)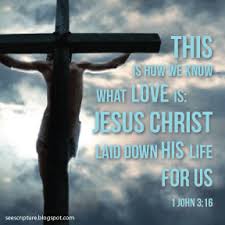 This is why the Cross is the ultimate symbol of God's love.  Looking at a Cross should simply remind us that we are loved.
"I asked Jesus how much he loved me, and he stretched out his arms and died." 
Again, John writes, "In this is love, not that we loved God but that he loved us and sent his Son to be the atoning sacrifice for our sins."
The Cross shows us what love is, and receiving that great love inspires and transforms us. That's the Moral Influence Theory.
The Last Theory I'll mention is . . . 
#4. The Substitutionary Theory. 
It was spelled out most clearly in the 12th century by a guy named Anselm of Canterbury. In this theory the Cross is understood as a death to satisfy the justice of God. Christ receives our punishment, what we deserve for our sins and the sins of humanity. The thought behind this is that God is a God of Love, but God is also a God of justice. 
Illustration. The image often used here is that of a courtroom. God the Father is the Judge and Jesus is our Defense Attorney. God declares humanity guilty of many things.
When the verdict is announced Jesus says, "Don't punish them, punish me," and he is lead away to receive the punishment we deserve.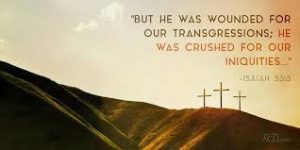 Isaiah wrote, long before Jesus, about a Suffering Messiah. He said this:5But he was wounded for our transgressions, crushed for our iniquities; upon him was the punishment that made us whole, and by his bruises we are healed.6All we like sheep have gone astray; we have all turned to our own way, and the Lord has laid on him the iniquity of us all. (Is. 53:5-6)
St. Peter wrote: For Christ also died for sins once for all, the just for the unjust, so that He might bring us to God, (I Pet.3:18)
And that's the best and deepest truth of all – the Cross of Christ brings us to God. 
We may not know exactly how. 
No one theory will ever explain it fully.  
But Christ's loving sacrifice reconciles us to God.
"God was in Christ, reconciling the world to himself." (II Cor. 5:19)
Illustration. My favorite illustration for understanding the Cross comes from the 1993 movie, "In the Line of Fire." In the film Clint Eastwood played Secret Service agent Frank Horrigan. Horrigan had protected the lives of Presidents for more than three decades, but he was haunted by the memory of what had happened thirty years before.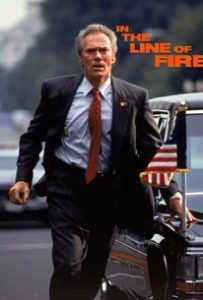 Horrigan was a young agent assigned to President Kennedy on that fateful day in Dallas in 1963. When the assassin fired, Horrigan froze in shock. For thirty years afterward, he wrestled with the ultimate question for a Secret Service agent: Can I take a bullet for the President? 
In the climax of the movie, Horrigan does what he had been unable to do earlier: he throws himself into the path of an assassin's bullet to save the president. Secret Service agents are willing to do such a thing because they believe the President is so valuable to our country and the world that he is worth dying for. They would not take a bullet for just anyone. 
On Good Friday the situation was reversed. The President of the Universe actually took a bullet for each of us.  At the Cross we see how valuable we are to God.
Let's pray:
Holy, Loving God, when we survey the Wondrous Cross we see your Wondrous Love for us. Help us to receive your love, and let it shape us into the image of your Son Jesus Christ, our Savior, our Hero, our Lord and our Friend. Amen.