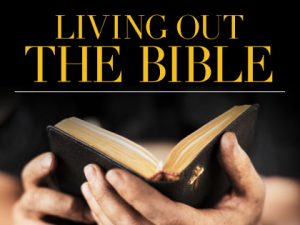 Pastor Rich Knight
Central Congregational Church
May 16, 2021
I'm very grateful to our staff, our leaders, all our committees, all our members and friends who participated in the church and its ministries this past year. It was a year we'll never forget. It's easily been one of the most meaningful, challenging and rewarding years of my entire ministry. I want to thank everyone for your involvement, your support, your encouragement, your hard work, and your faith.
I'll miss you this summer! My sabbatical starts Mon. June 7. I know that most professions do not have sabbaticals. It's part of the standard contract for most Protestant pastors (including UCC pastors); mainly because as you know most pastors work long and crazy hours, so it is helpful to rest and recharge. Visiting 6 National Parks out West this June will certainly be rejuvenating.
So, I'm very excited & grateful for this opportunity, and I thank you. I'm a little bummed at the timing – going away just when things are starting to open up. But I can't wait for September when things should really be back to some semblance of normal. Picture Welcome Sunday will a full sanctuary, singing our hearts out to God. Hopefully that'll be the case.
I'd like to reflect just briefly on this past year and some scriptures that I think illuminate what's taken place among us.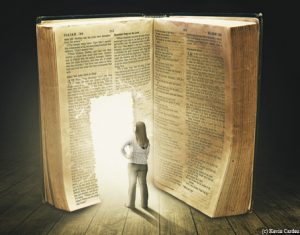 Illustration. Peter Marshall was a wonderful Scottish preacher who came to America and eventually became the chaplain of US Senate. He was widely considered one of the finest preachers of his day, known for his insights and his illustrations. One day someone asked Peter Marshall where he got his illustrations from. He replied, "All of life illustrates biblical truth."
I saw biblical truth illustrated this year, and I'd like to share with you just briefly what some of those truths were.
"Keep your head in all situations." – II Timothy 4:5
It seems to me that we lived out this verse. We didn't panic – we didn't freeze up or give up, we just rolled up our sleeves and got to work and never stopped trying new things.
I also loved how our leaders worked as a team. In my experience this was really exceptional. We had tons of decisions to make – whether to gather in person or not, where to worship, how to worship, what should the Covid protocols be, and, how to oversee and utilize the Covid Fund. The same group of leaders (Lynn, Dick, John, Val & Jay), along with the Diaconate and Church Council had to make countless decisions together, and of course we didn't always all agree. But never did ego's or pride get in the way. We would strive for consensus and always found it, and then we moved on to the next decision.
"Keep your head in all circumstances."
Another Biblical truth that we saw illustrated this year is the biblical teaching on Spiritual Gifts, which I would summarize as: Use Your Gifts, Go with your Strengths.
Romans 12 puts it so well:   For just as each of us has one body with many members, and these members do not all have the same function, so in Christ we, though many, form one body, and each member belongs to all the others. We have different gifts, according to the grace given to each of us. If your gift is prophesying, then prophesy in accordance with your faith; if it is serving, then serve; if it is teaching, then teach;  if it is to encourage, then give encouragement; if it is giving, then give generously; if it is to lead, do it diligently; if it is to show mercy, do it cheerfully.      (Rom. 12:4-8)
It seems to me that what we did this past year!
Those with musical gifts made music.
Those with teaching gifts taught, no matter what the weather.  (if you've ever wondered if the Eskimo's had SS . . . now you know!)
The "Prayer Warriors" prayed!
The Prayer Shawl ministry knitted!
People with organizational gifts not only kept our organization up and running, they also added new programs, such as Dining to Donate and Bakery Days with the Do Good Kitchen.
Those with technological gifts brought new technologies which has enabled us to do such things as: drive-in church, livestream, and online pledging.
We also found out that we can Zoom anything -committee meetings, prayer meetings, Bible Studies, movie discussions, even renewing wedding vows (and it was actually very romantic!).
I think you'll see in the slide show that we relied on the strengths and the resources we already had and just let them take off. Of course, two of our greatest strengths are the commitment of our members and the faith of our members. When you combine giftedness with commitment and faith, you can get through just about anything. 
We used our gifts, we stayed with our strengths.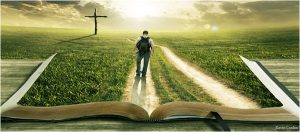 3. One more passage that illustrates what we've been through and where we need to be headed.
It's II Corinthians 4:7-10
7 But we have this treasure in jars of clay to show that this all-surpassing power is from God and not from us. 8 We are hard pressed on every side, but not crushed; perplexed, but not in despair; 9 persecuted, but not abandoned; struck down, but not destroyed. 10 We always carry around in our body the death of Jesus, so that the life of Jesus may also be revealed in our body. 
We have been "hard-pressed," as Paul was. But not crushed.  "Perplexed, but not in despair." We have known the fellowship of Christ's suffering. We've known his closeness and companionship in challenging times.  ("We carry around the death of Jesus" = the empathy of Jesus, the compassion of Jesus)
Our calling now is no less than to reveal the life of Jesus, the vitality of Jesus, the joy and the love of Jesus.
And I have no doubt that we will continue to do that, because this church knows what it means to be the church of Jesus Christ!
Amen.