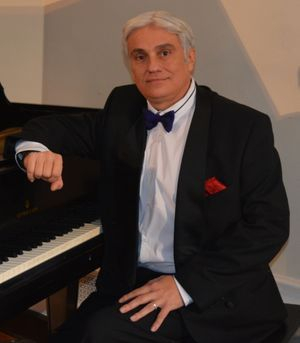 Tudor Bota, our Director of Music Ministries!
On Sun. Sept. 1, 2019 we welcomed our new Director of Music! Tudor Bota, originally from Romania, has been here in the states since 1994. He is a concert pianist with a Masters of Music in piano performance from Boston University and Artist Diploma in piano performance from Boston Conservatory and the New England Conservatory. Tudor is a middle school choral teacher at the Waldorf School in Lexington and works with the Stoneham Community Chorale and several Chamber Music Groups. Tudor's skill, passion, faith, warmth and humor are truly a blessing to CCC and beyond! 

Our Choirs
Both the chancel choir and the bell choir rehearse Thursday nights. New members are always welcome!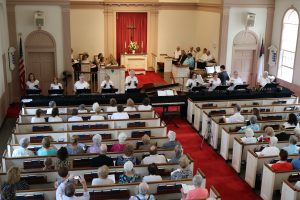 Concerts!
Our Choir presents concerts at Christmas time and on Palm Sunday. These are truly wonderful events, with a  full orchestra and professional soloists. We present these concerts as a gift to our community and to help us all celebrate the meaning of these sacred holidays.