November Bakery Day – Saturday, November 20, 2021
Place your order by Thursday, November 18, 2021, by 6:00 pm.
Pick-up on Saturday, November 20, at the CCC Holiday Fair (9:00 am – 1:00 pm)
The October "Bakery Day" raised $163 for CCC, all of which is designated for SAM! (Social Action and Missions) We are very grateful to Chef/Baker Jeremy Williams for his generous support of SAM and for his culinary expertise!
A full table of options will be available at the Holiday Fair!
You may choose from a selection of baked goods on the day of the Fair, or have your choice of any item from the Do Good Kitchen by placing a pre-order.
>> See the complete Dessert/Baked Goods menu available http://www.thedogoodkitchen.com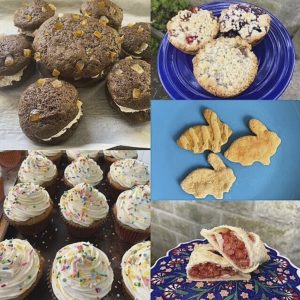 Place your pre-order directly with Jeremy Williams: <thedogoodkitchen@gmail.com> Payment is due upon delivery. Please share this opportunity with local friends and family!!
Questions? Contact Lynn Horton <Lynn@terpsoft.com> or Jeremy Williams <thedogoodkitchen@gmail.com>