"And we wept that one so lovely should have a life so brief."
– William Cullen Bryant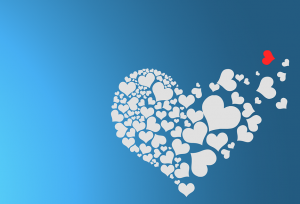 "Just as it is impossible to explain childbirth to a woman who has never given birth,
it is impossible to explain child loss to a person who has never lost a child."
Lynda Cheldelin Fell
Grief fills the room up of my absent child,
Lies in his bed, walks up and down with me,
Puts on his pretty look, repeats his words,
Remembers me of his gracious parts,
Stuffs out his vacant garments with his form.
William Shakespeare
Grieving the loss of a child is a process, it begins the day your child passes
and ends the day the parent joins them.
– B.J. Karrer
You never know how strong you are
until being strong is the only choice you have.
"Grief shared is grief diminished."
– Rabbi Grollman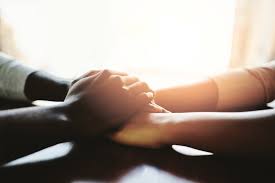 "Although the world is full of suffering, it is full also of the overcoming of it."
– Helen Keller
The question I hate the most is, "How many children do you have?"
When I first meet people and they ask what do you do and do you have children, it gets complicated. For many years I would talk about my living children.
As I grew strong enough I was able to own who I was, and would say, I have given birth to 4 children, 2 with feet on earth, 2 with wings.
Now that is either a conversation stopper, or starter.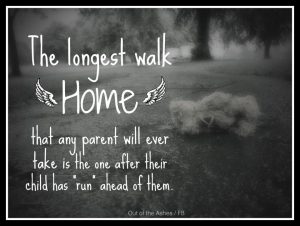 "The reality is that we don't forget, move on, and have closure, but rather we honor, we remember, and incorporate our deceased children and siblings into our lives in a new way.
In fact, keeping memories of your loved one alive in your mind and heart is an important part of your healing journey."
~ Harriet Schiff, author of The Bereaved Parent
"In this sad world of ours sorrow comes to all and it often comes with bitter agony. Perfect relief is not possible except with time. You cannot now believe that you will ever feel better. But this is not true. You are sure to be happy again. Knowing this, truly believing it will make you less miserable now. I have had enough experience to make this statement."
Abraham Lincoln
There's no tragedy in life like the death of a child.
Things never get back to the way they were.
Dwight D. Eisenhower
Ye have lost a child — nay, she is not lost to you, who is found to Christ; she is not sent away, but only sent before; like unto a star, which going out of our sight, doth not die and vanish, but shineth in another hemisphere.
Samuel Rutherford, Scottish theologian and author
Sometimes it is OK if the only thing you did today was breathe.
Move on?
To "move on" is to put something behind you, forget about it and never look back.
To "go on" is to forever carry it forward with you and never forget.
A bereaved parent will never move on, we simply go on.
"Ah. I smiled. I'm not really here to keep you from freaking out. I'm here to be with you while you freak out, or grieve or laugh or suffer or sing. It is a ministry of presence. It is showing up with a loving heart."
― Kate Braestrup, Here If You Need Me: A True Story
Faith is the bird that sings while it is still dark.
"Finally, a remarkable thing begins to happen. You notice that for short
periods the hurt is not so great. This is the beginning of your healing."
– Sharon Morris
You will reach the point where you can finally go
for an hour, or a day, or a week without painful reminders of absence and emptiness.
Look for awakenings. Be open to rebirth.
Karen Katafiasz
All of us have a special place in our hearts for our loved ones who are no longer with us.
Remember that and do as your heart tells you
since it may be a loved one speaking to you.
Kathy, Harlan's Mom
Grief is not a disorder, a disease or a sign of weakness. It is an emotional, physical and spiritual necessity, the price you pay for love. The only cure for grief is to grieve.
Earl Grollman
"The reality is that you will grieve forever. You will not 'get over' the loss of a loved one; you will learn to live with it. You will heal and you will rebuild yourself around the loss you have suffered. You will be whole again but you will never be the same. Nor should you be the same nor would you want to."
Elisabeth Kubler-Ross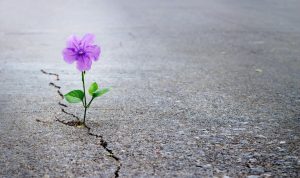 "I can do all things through Christ who gives me strength."
Philippians 4:13
"God is our refuge and strength, a very present help in trouble."
Psalm 46:1
We are afflicted in every way, but not crushed; perplexed, but not driven to despair; persecuted, but not forsaken; struck down, but not destroyed; always carrying in the body the death of Jesus, so that the life of Jesus may also be made visible in our bodies. For while we live, we are always being given up to death for Jesus' sake, so that the life of Jesus may be made visible in our mortal flesh. So death is at work in us, but life in you.
II Corinthians 4:8-12
"There is a time to weep and a time to laugh, a time to mourn and a time to dance."
– Ecclesiastes 3:4
"Blessed are those who mourn, for they will be comforted."
Matthew 5:4
"Praise be to the God and Father of our Lord Jesus Christ, the Father of compassion and the God of all comfort, who comforts us in all our troubles, so that we can comfort those in any trouble with the comfort we ourselves receive from God."
II Corinthians 1:3-4
Book Recommendations