WHAT IF YOU KNEW WHERE ALL OF YOUR MONEY WAS GOING EACH MONTH?
What if you were debt-free, investing, and making wise spending decisions? For the fourth time, CCC is sponsoring Dave Ramsey's class called "Financial Peace University." You can take control of your money and start planning for your future. If you're interested in learning more about the class, email or call Peter White at peter.c.white@comcast.net or 978-407-4913! The next course will be held this Spring.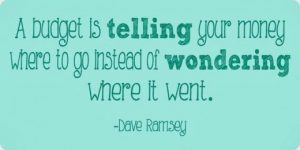 Dave Ramsey is one of the most popular and  respected teachers of financial management in the country today.
You can learn more about him and this course by going to: