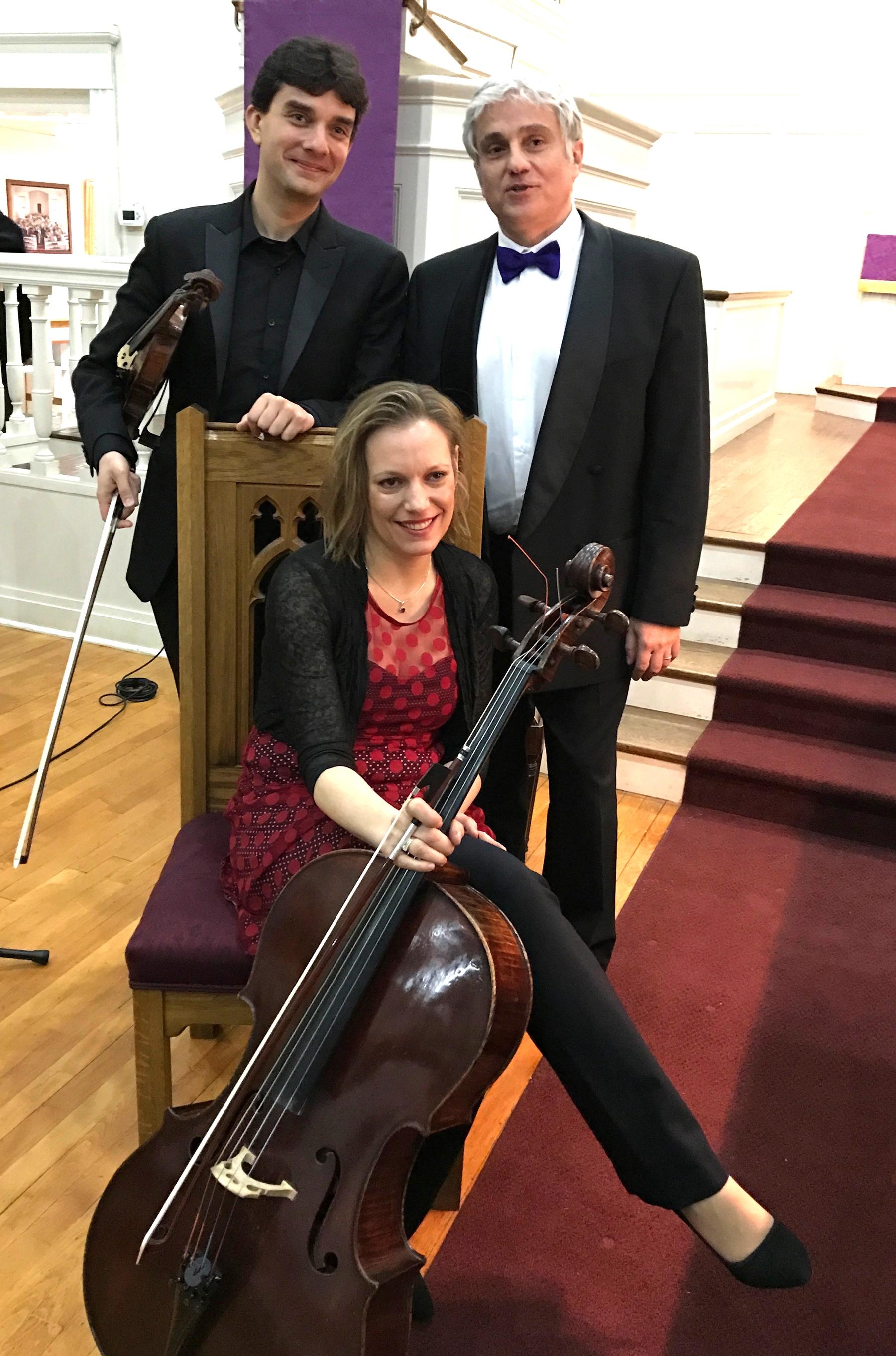 Event details
Sunday | October 3, 2021
3:00 pm
1 Worthen St., Chelmsford
9782565931
Central Congregational Church, UCC of Chelmsford is thrilled to host a free concert by Trio Primavera on Sunday, October 3 at 3pm.  They will play two Haydn piano trios:  Piano Trio XV:16 in A Major, Piano Trio XV:18 in D Major, and a Beethoven Piano Trio Opus 70 No.2 in E-flat Major.
The performers all started their studies in Europe before coming to the Boston area to study and perform.  Tudor Botha, pianist, is the founder of Trio Primavera.  He began his studies and performances in Romania, where he was born.  He has played solo performances with many orchestras in Europe before continuing his studies and career in the United States.
Tudor Donescu, violinist, also started his studies in Romania, before coming to the US to study.  He received a doctorate in violin performance from Boston University.  Mr. Dornescu has performed in many concerts in Europe and the United States.  Velleda Miragias, cellist, began her studies in her native France before coming to study in the United States.  She performs with many chamber groups and orchestras in Greater Boston and is on the faculties of several schools in the area.
Please join us for a chance to hear some Classical music played by these prize-winning musicians.  Central Congregational Church, UCC of Chelmsford is at 1 Worthen Street, Chelmsford, MA.  Masks required.  A free-will offering will be taken.  This concert will also be live streamed on Central Congregational Church, Chelmsford, MA YouTube and Facebook channels.