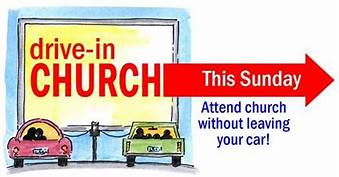 Event details
July 5, 2020
10:00 am
Our church parking lot on North Rd. at the end of Fletcher Street.
9782565931
Our church leaders feel that Drive-In Church is the safest way for us to worship together at this time.
However, in the event of rain, our worship service will be held inside the church. The service is open to all – all who have masks on and are willing to socially distance, of course. Every other pew has been roped off, and other policies are in place, such as dismissing from the back of the church first at the end of worship and a 2-person limit on elevator rides. Services are being videotaped and then posted on our YouTube Channel.
This week's message is "The Elder Brother Syndrome," based on the second half of the Prodigal Son story found in Luke 15.
For Drive-In Church please enter the parking lot from North Rd. The service will be broadcast on 87.9 FM. However, if you're near the front you can hear the service through the sound system speakers.