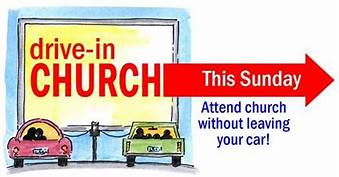 Event details
Sunday | November 22, 2020
10:00 am
Our church parking lot on North Rd. at the end of Fletcher Street.
9782565931
We'll start at our usual time, 10:00 am. Please enter the parking lot from North Rd. The service will be broadcast on 87.9 FM. However, if you're near the front you can hear the service through the sound system speakers.
In the event of rain, we'll worship in the sanctuary. Every other pew has been roped off, and other policies are in place, such as dismissing from the back of the church first at the end of worship and a 2-person limit on elevator rides. Services are being videotaped and then posted on our YouTube Channel. You can also watch the service live on our Facebook page.
Sunday School 
We're holding outdoor classes during Drive-In Church. Parents are to bring their children to the picnic tables between 9:50 – 9:55 am. Please contact Carolyn Chapman with any questions.  If it rains, there will be no Sunday School.