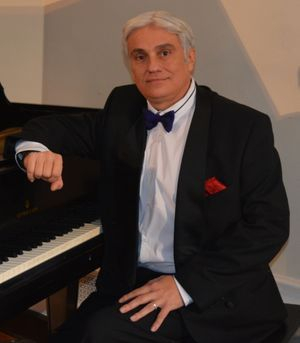 Event details
Sunday | September 25, 2022
7:00 pm
CONCERT OF SPIRITUALS, FOLK AND CLASSICAL SONGS
On Sunday, September 25, at 3:00 p.m., I will present a concert of spirituals, folk, and classical songs
performed by Philip Lima, baritone, Joseph Chapman, trumpeter, and Tudor Bota, pianist. "Simple Gifts" is a
collection of songs for baritone, trumpet, and piano featuring works by Felix Mendelssohn-Bartholdy, Kurt Weil,
Victor Labenske, Moses Hogan, John Carter, and Mark Hayes. There will be a freewill offering.