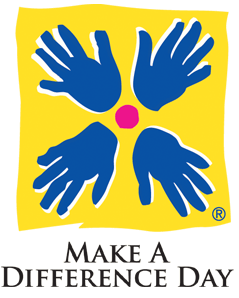 Event details
Sunday | November 6, 2022
11:15 am
11:15 am in Carson Park, 9 Worthen St., Chelmsford MA. 1:00 pm at the project sites.
978-256-5931
Join the Annual CCC "Make A Difference Day" activities on Sunday, November 6!
Favorite projects include Litter Clean Up on the Bruce Freeman Rail Trail, working to
put the garden plots "to bed" for the winter at the Community Garden, and special
projects by the Sunday School children. There are opportunities for volunteers of all
ages! If you have a project idea to suggest, please contact Lynn Horton or Pastor Rich!
As it says on our t-shirts (and please wear yours if you have one), God's work, our hands!