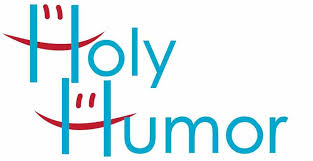 Event details
Sunday | October 11, 2020
2:00 pm
9 Worthen St., Chelmsford. Carson Park is on the grounds of Central Congregational Church, Chelmsford MA.
9782565931
On Sun. Oct. 11 at 10:00 am we'll hold our first ever, "Holy Humor Sunday!" The service will be held in Carson Park and will feature the finest (really?) in church/religious humor (being respectful and kind at the same time!). If you have a good joke to tell, please speak with Pastor Rich. 
Also, if you have one, please bring a lawn chair or camping chair. We will certainly have chairs set up for those who need them. Masks and social distancing are required. We'll keep our masks on even when we sing. Hope to see you in the Park! (Inside the church in the event of rain.)
Holy Humor Sunday!
Because we all could use a good laugh about now!
Seriously!