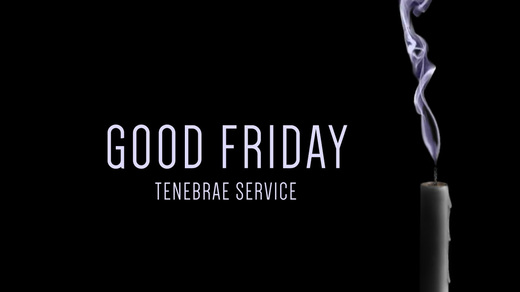 Event details
Friday | April 7, 2023
11:30 pm
online via Zoom meeting
9786842031
Good Friday Tenebrae Service – Friday, April 7, 7:30 p.m.
A Tenebrae service is one of the oldest services in the Christian Church. It's a service of light and darkness,
based on the seven last words of Jesus from the Cross. As the words are heard, the sanctuary darkens until it
is eventually pitch dark. A single candle re-enters symbolizing the hope of Easter Sunday. Moving spirituals and
hymns are sung throughout as we "survey the wondrous cross." There's probably no better way to have a
glorious Easter Sunday than to experience a Good Friday Tenebrae service first. This service will be
livestreamed on Facebook Live and YouTube Live.