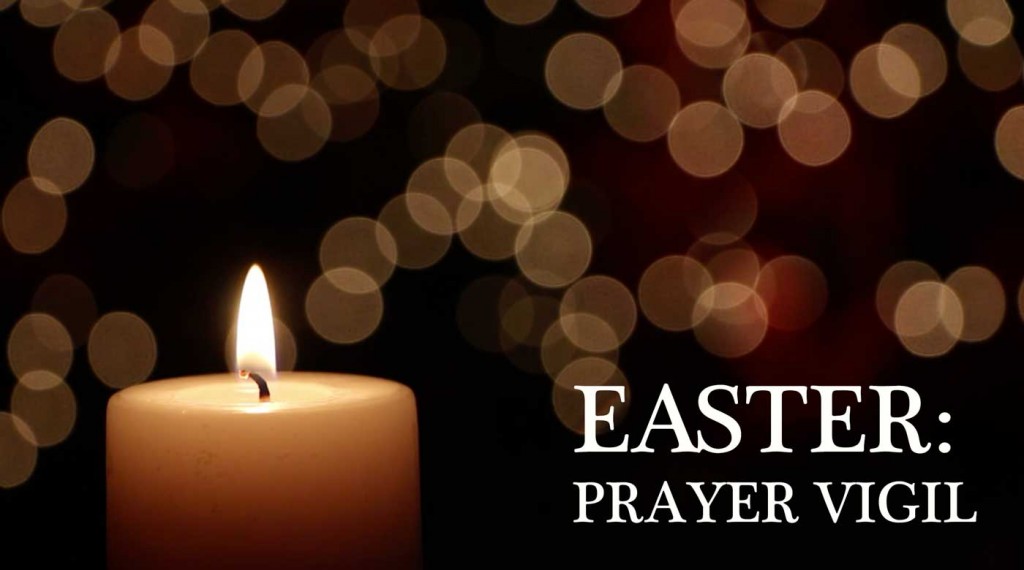 Event details
Saturday | April 16, 2022
6:00 pm
One Worthen St., Chelmsford MA
978-256-5931
Easter Vigil
Each year on the evening before Easter morning, members of the congregation and other friends begin
waiting for Easter morn with a Prayer Vigil. Anyone wishing to participate can sign up for a 30- or 60-minute time slot beginning at 6 p.m. and continuing until 6 a.m. on Easter morning. Those of us who have participated in previous years have found it a meaningful way to wait with Jesus, as the Disciples were asked to do in the Garden of Gethsemane, as well as, to prepare ourselves for the joy of Easter.
During the last few years, each participant has prayed from home at the time selected by them. During the
evening and night into the morning, those praying during that half hour time slot are asked to pray for a group of our church family whose names are sent to them. in addition to their family, friends, etc. for whom they would normally pray. By Easter morning, all members and friends of the congregation will have been prayed for by name by someone participating in the Vigil.
Please consider being a part of this activity. I believe you will find it a blessed way to welcome Easter. For
more information and to sign up for a time, please contact Shirley Zachry or the Church Office. Easter Vigil begins on Saturday, April 16th at 6:00 p.m. and ends on Sunday, April 17th at 6:00 a.m.