Central Congregational Church
United Church of Christ
Chelmsford MA
These are unprecedented times for our country and for the world. Our church, like each of us individually, is having to adapt and adjust. Along with the ancient practice of prayer and worship, modern technology especially social media has become an important way to connect with each other and to be the church of Jesus Christ during this time. Here's what we're doing:

1.  "Drive-In" Church
Announcing: "Drive-In" Church Service this Sun. May 24, 10:00 am! We feel the safest way to restart is with a "Drive-In" Church Service! The service will be held in our parking lot at our usual time, 10:00 am. Please enter the parking lot from North Rd. and exit onto Worthen St. Parking Lot Attendants will direct you to a space. Parking will be staggered. The service will be "broadcast" onto your car radio. We hope you'll turn off your car and use auxiliary power. Folks are to remain in their cars. If you do get out, you must wear a mask and maintain proper distancing. The service will be 30-35 min in length. It will include prayer, some congregational singing, a children's message from Alisa Knight (we hope families will attend) and a message from Pastor Rich. Join us!

2. Facebook.
Please "Like" CCC's Facebook page to stay connected. It you've never used Facebook, now's a good time to give it a try. There are plenty of privacy settings to protect yourself. You'll often find faith-filled inspiration and lots of humor, and you'll see what folks are doing to navigate through this time. On our Facebook page we've been posting announcements, links to video sermons as well as an inspirational "Song of the Day."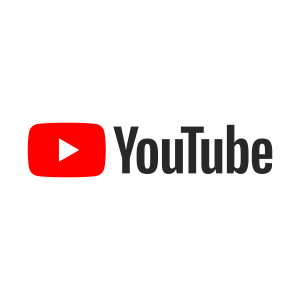 3. Sermons/Messages
Pastor Rich has been recording weekly messages, usually seated like a fireside chat. Go to: CCC YouTube Channel. Please "subscribe" to our channel to receive notifications when new videos are posted.
4. Sunday School Classes
Our Sunday School classes have been connecting Sunday mornings via Zoom. It's been really fun to see the kids in their homes and even sing songs and have a lesson together! Contact the church office if you haven't been receiving the Zoom meeting invitations.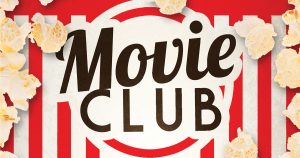 5. Monday Night Movie Club!    Our next movie: "It's a Beautiful Day in the Neighborhood"
On Mon. June 8, 7 pm, we'll gather online to talk about the wonderful film, "Just Mercy." It tells the true story of Walter McMillian, who, with the help of young defense attorney Bryan Stevenson, appeals his murder conviction. The film is based on the memoir of the same name, written by Stevenson. It stars Michael B. Jordan, Jamie Fox and Brie Larson. Please consider watching it, even if you don't join in the discussion. Watch for the Zoom invite in Monday & Thursday mass emails.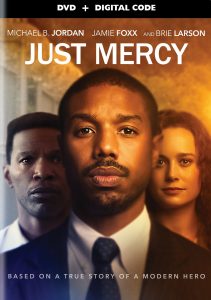 6. Zoom with the Pastor
"Lunch with the Pastor" is now "Zoom with the Pastor." We're Zooming every Tuesday at Noon. Contact Pastor Rich for the link if you didn't receive it in one of our mass emails. These gatherings have been a lot of fun. After checking in with each other we'll tackle a discussion topic each Tuesday. Join us!

7. Grocery Shopping Ministry
Our Grocery Shopping Ministry is going strong, presently serving 11 households. Please contact Pastor Rich or Ginnie Hall if you need groceries. Let our team do the shopping! "Shopping Buddies" are standing by!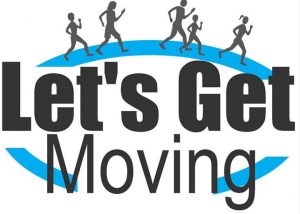 8. CCC on the Move! – post your pics on Facebook!
With the warmer weather coming, it's important for us to get outside and get moving! We're going to use Facebook to provide some encouragement! Andy Washington will be overseeing this effort, as Andy often posts beautiful pictures of his outdoor adventures. We're inviting all of you to post pictures of your walks, hikes, runs, biking, etc. Let's Get Moving, People!
Stay Safe, Stay Well, Stay Connected!